Searching for a new idea for your child's next birthday party ?
Hosting an event for kids or families at your school, camp, or organization?
We can help make your next event GREAT!
Our Specialty as a Company:
We bring the themed equipment, activites, music etc.
We do all the set up. We run the party and entertain your guests.
You get the refreshments, take pictures and have fun!
We have options for all events and all ages!
The Carnival Party, LLC services clients in RI, CT, MA, and areas of NY.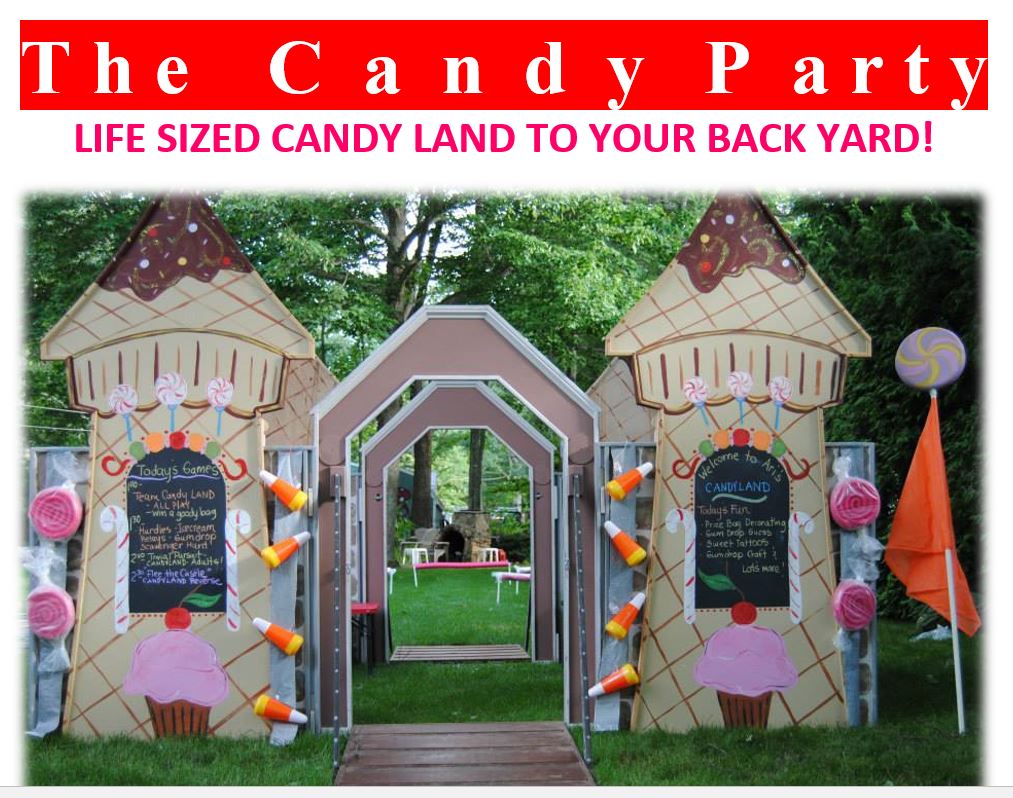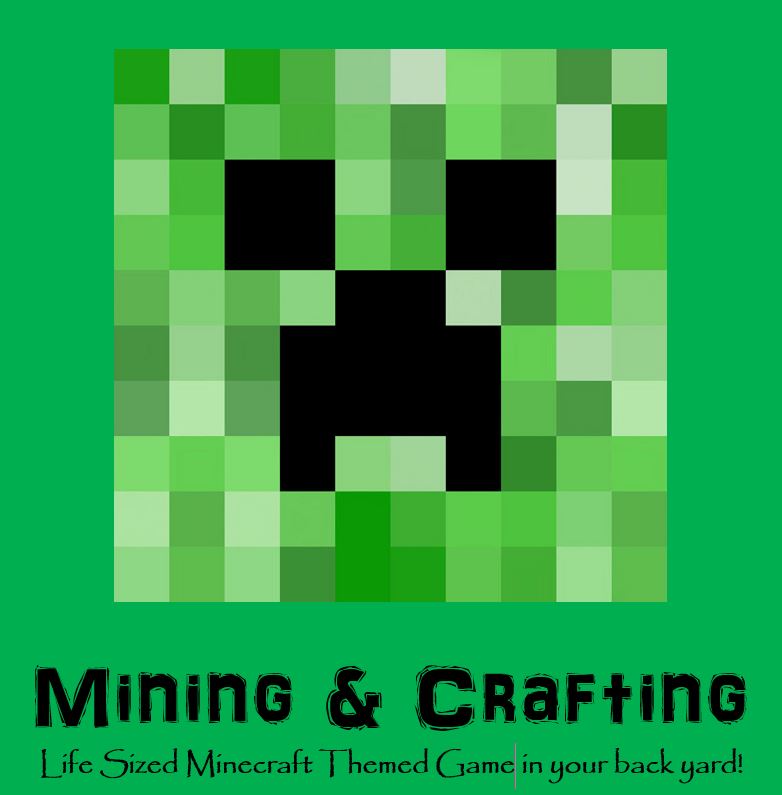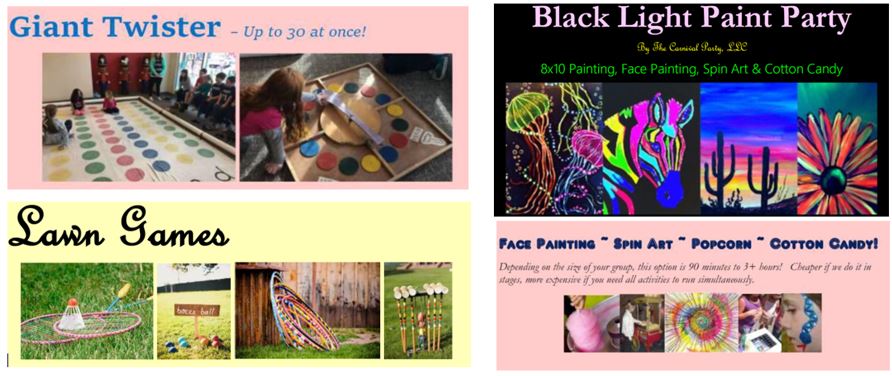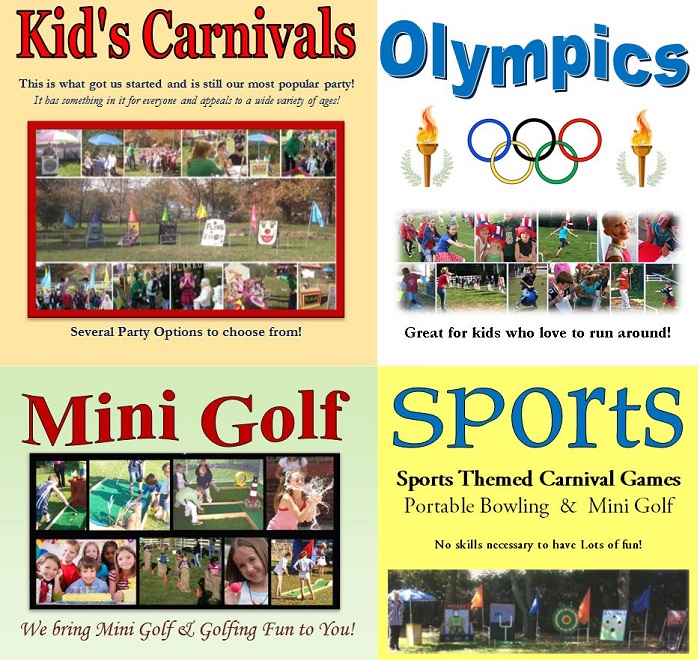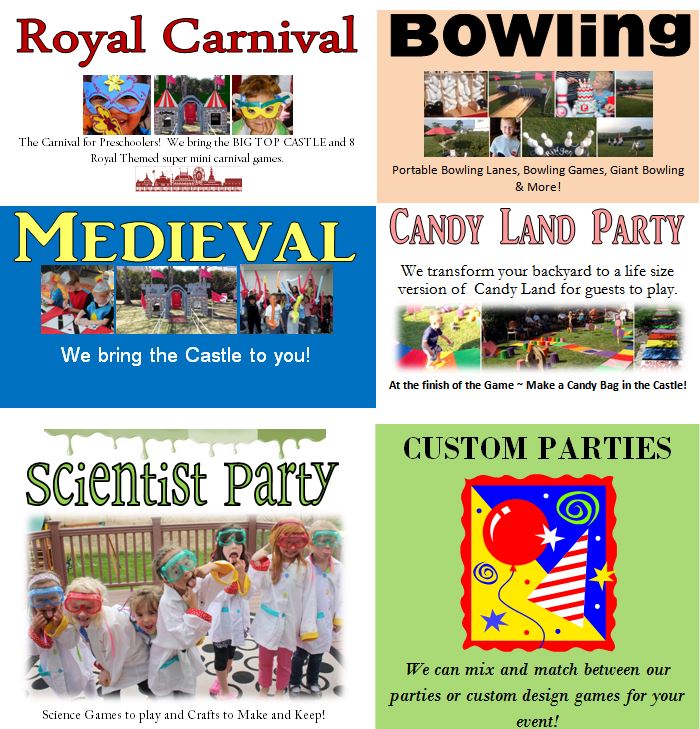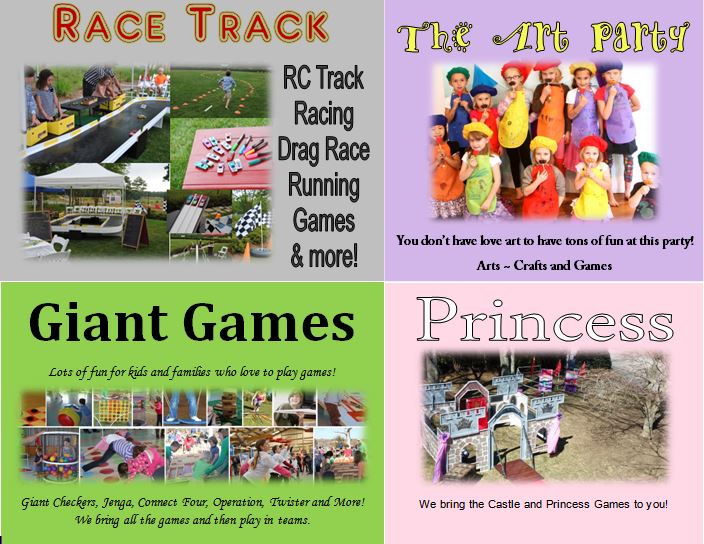 W e h a v e o p t i o n s f o r a l l a g e s a n d e v e n t s !
Take a peek at our Carnival Birthday Party Youtube:
http://www.youtube.com/watch?v=PYZZn_p5hL8
The Carnival Party, LLC ~ inquiries@thecarnivalparty.com ~ Contact Information
Important information:
Due to the demands of event hosting, we do not take phone calls while working.

Cost of each event is calculated by TIME and FUEL. If you wish for pricing, be certain you send us town, state.

We do about 300 events a year, but for certain "peak season" times of the year, we are often booked 4-12 months in advance.

We give dates on a first come, first served basis.

Availability is current when requested, however it can change at any given moment

When requested, we will happily hold a date for a day while you decide on your options
Please send us an email ~ and we will get you your information as quickly as possible.
Type of event you are throwing- ie. Birthday party? School Fun Day? Camp Event? ETC.

Expected age & number of participants ~ ie. 20 kids ages 4-9 years old or maybe 200 adults?

Location (town, state) ~ This determines pricing so without this I am unable to calculate the cost of the event.

Approximate Date ~ We will let you know if we have availability.
Visit us on Facebook for the latest Party News!